Posted in Festive24Things2010 by damyanti
Delicious is a social bookmarking tool which allows you to collect all your bookmarks, ie favourite websites, blogs, videos etc in a central place. You simply create an account & start saving your bookmarks and you can then log into Delicious at anytime. Â You can also group your bookmarks by tags and search for similar resources.
I found it a great way of collecting all the resources I might use in presentations or training and then sharing them with others.
So why not create yourself a delicious account, or if you've already got one, and help us create a list of festive online resources by tagging your bookmarks with 'festive24things'.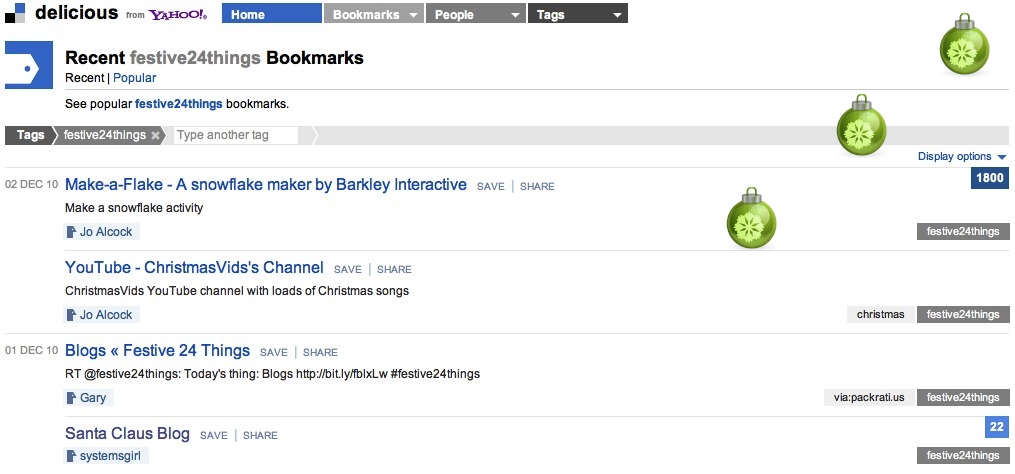 4 Comments to "Delicious"
Calendar of posts
Recent Posts
Tags