Browsing all articles tagged with image chef

Posted in Festive24Things2011 by damyanti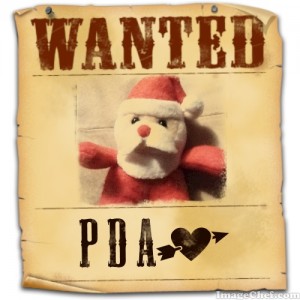 We used Image Chef to create this poster, one of the image generating tools we looked at last year

Posted in Festive24Things2010 by Jo Alcock

We've played around with mashups to create a montage of Flickr images, but now we're going to take a look at some image generating tools.
You might want to add a festive frame to a photograph to post it online or email to someone, there are a few Christmas themed frames on Image Chef. Or you can customise a stocking like I did for Damyanti:
I also played around with the SP-Studio website to create a festive themed South Park character:
Do you know of any other image creation tools for Christmas themed images?
Welcome
Welcome to Festive 24 Things, originally an advent calendar based on the same idea as the 23 Things programme.
Join Damyanti, Jo and Trudi in their festive quiz through useful (and hopefully fun!) online resources. Each day there will be a cryptic clue to the title of a Christmas carol (or song) and a tool which will also give you clues. At the end of the 24 days, we'll ask you to submit your responses for each day and we'll draw a winner
Please subscribe to the blog, or follow us on Twitter.
Calendar of posts
October 2021
M
T
W
T
F
S
S
1
2
3
4
5
6
7
8
9
10
11
12
13
14
15
16
17
18
19
20
21
22
23
24
25
26
27
28
29
30
31
Recent Posts
Tags