Posted in Festive24Things2010 by damyanti

Flickr allows you to easily share and manage your photos online. I think its a great resource for images, many of which are available under the creative commons licence so can be used in presentations etc. For more information, have a look at the 'Finding Digital Images' guide on the Jisc Digital Media Blog.
There is also the Flickr blog.
You can search for photos, search by tag, see a map of photos, browse recent uploaded photos, follow groups of interest and lots more.
If you have a Flickr account or are planning to sign up, please add your festive photos to our festive24things group so we can use them later on in the calendar for another festive treat.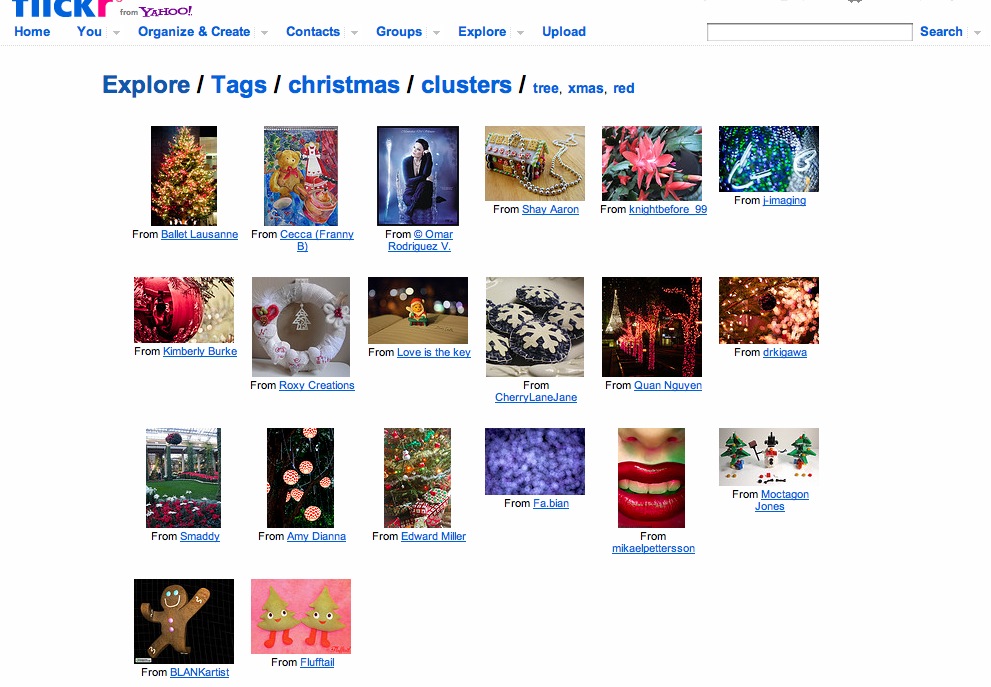 1 Comment to "Flickr"
Welcome
Welcome to Festive 24 Things, originally an advent calendar based on the same idea as the 23 Things programme.
Join Damyanti, Jo and Trudi in their festive quiz through useful (and hopefully fun!) online resources. Each day there will be a cryptic clue to the title of a Christmas carol (or song) and a tool which will also give you clues. At the end of the 24 days, we'll ask you to submit your responses for each day and we'll draw a winner
Please subscribe to the blog, or follow us on Twitter.
Calendar of posts
Recent Posts
Tags