Browsing all articles tagged with QR codes

Posted in Festive24Things2010 by damyanti
I decided to look at QR Codes after being inspired by a link posted by @ekcragg on QR Code wrapping paper. QR Codes provide an easy way for users of smart phones to access URLS, text, phone numbers & SMS. You simply scan the barcode with your phone and are directed to some text, a website etc. For a fun introduction to QR codes I'd recommend Scott's blog post 'Practical Applications for QR Codes in the Library' with a CSI style murder mystery in the library
I am seeing QR codes popping up all over the place, on take away coffee cups as a way to enter competitions, on posters and on the current Waitrose TV advert, although you have to be quick if you want to scan it!
So if you have a smart phone with a QR code reader why not scan the code below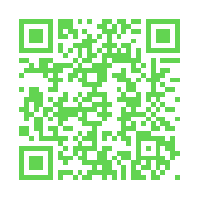 Welcome
Welcome to Festive 24 Things, originally an advent calendar based on the same idea as the 23 Things programme.
Join Damyanti, Jo and Trudi in their festive quiz through useful (and hopefully fun!) online resources. Each day there will be a cryptic clue to the title of a Christmas carol (or song) and a tool which will also give you clues. At the end of the 24 days, we'll ask you to submit your responses for each day and we'll draw a winner
Please subscribe to the blog, or follow us on Twitter.
Calendar of posts
October 2021
M
T
W
T
F
S
S
1
2
3
4
5
6
7
8
9
10
11
12
13
14
15
16
17
18
19
20
21
22
23
24
25
26
27
28
29
30
31
Recent Posts
Tags